6 Questions... with Joy Jansen, CEM
April 20, 2020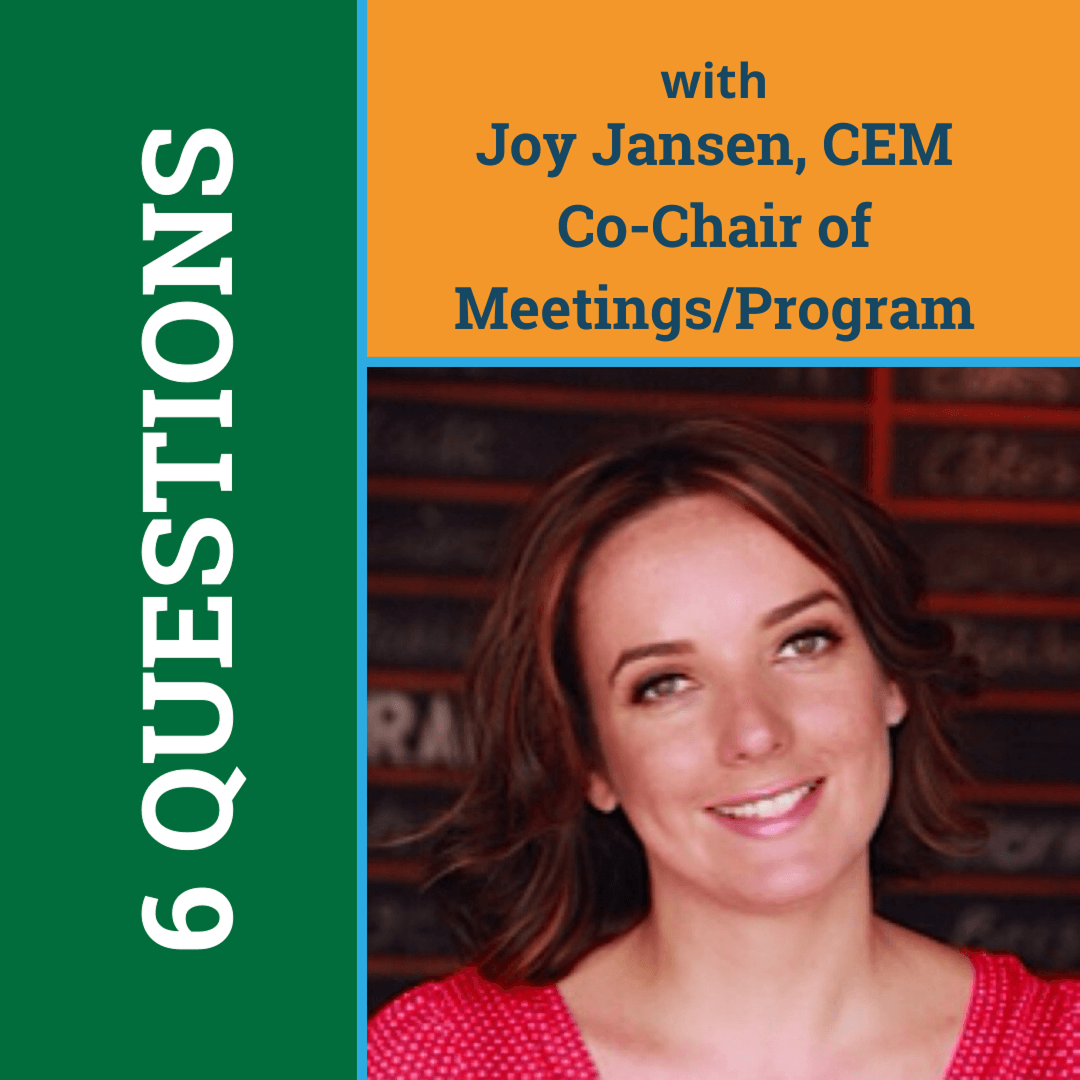 Incredible industry leaders were voted in to the SWIAEE Board of Directors in 2020, bringing fresh ideas and new voices. Chances are you have met these people but how much do you know about them? We brought back "6 Questions..." to highlight the newest SWIAEE chapter leaders. This time, Joy Jansen, CEM tells us about her career in the events industry including her stint as security for the look-alike of a well-known, blond hotel heiress (I know...why would a lookalike need security?)
SWIAEE: What's your job – what kinds of responsibilities do you have in your day-to-day work life?
Joy: I work as Vice President of Leasing for the Las Vegas Market, as part of the team who launched the gift and housewares categories. My day to day includes connecting with our tenants, finding new resources, supporting our marketing and buyer outreach teams in their ongoing promotion of our tenants and working together to build a great community and marketplace. Our company is investing a lot right now in our digital platform and it's an exciting time to be involved as they push that forward and see the benefit to our buyers and sellers in real time.
SWIAEE - Why do you volunteer?
Joy: I want to be of service any way I can be. It's what motivates and inspires me. The exhibition and events industry has given me a lot and it only feels right to keep it mutual. Selfishly, I love meeting new people and seeing where those new connections can take us all together. Volunteering is a great opportunity to that end.
SWIAEE: What's your best client night out (like "The Hangover" and you may change the city and names to protect the not-so-innocent)?
Joy: Too many names and too many cities. Let's just say they don't call me Dancing Jansen for nothing. And that I've jumped into more than one pool with my clothes on. No comment on the rest!
SWIAEE: What was the last concert you went to?
Joy: Bruno Mars at the Cosmopolitan, 6 years and two kids ago.
SWIAEE? Who are your mentors? What'd they do for you?
Joy: Over the last decade I've benefited from working directly with Pam Williams for her courage and bootstrap DIY mentality, Terence Morris for his compassion and for being the ULTIMATE connector, and Dorothy Belshaw for her strategy, leadership and brilliant mind. All three have instilled within me the importance of tenacity, community and attitude. My colleague Leanna John has also taught me a lot about teamwork, genuine kindness and resilience. Bianca McDowell makes sure we're all on our toes and drink enough water. It takes a village people!
SWIAEE? What's the craziest event job you've ever had – one that you were "voluntold for" – not your normal everyday crazy.
Joy: Parenthood? That's the first and craziest thing that pops to mind although I suppose I did volunteer for that. I had to work as security for a Paris Hilton look alike at my very first trade show event. In general I've been taught to do what is needed so picking up trash, searching for packages, jumping into a cooking demo, bartending or airport pickups- if it brings more people to the event and improves the experience then it's crazy good and well worth it.