6 Questions...with Harriet Porter, CEM
April 13, 2020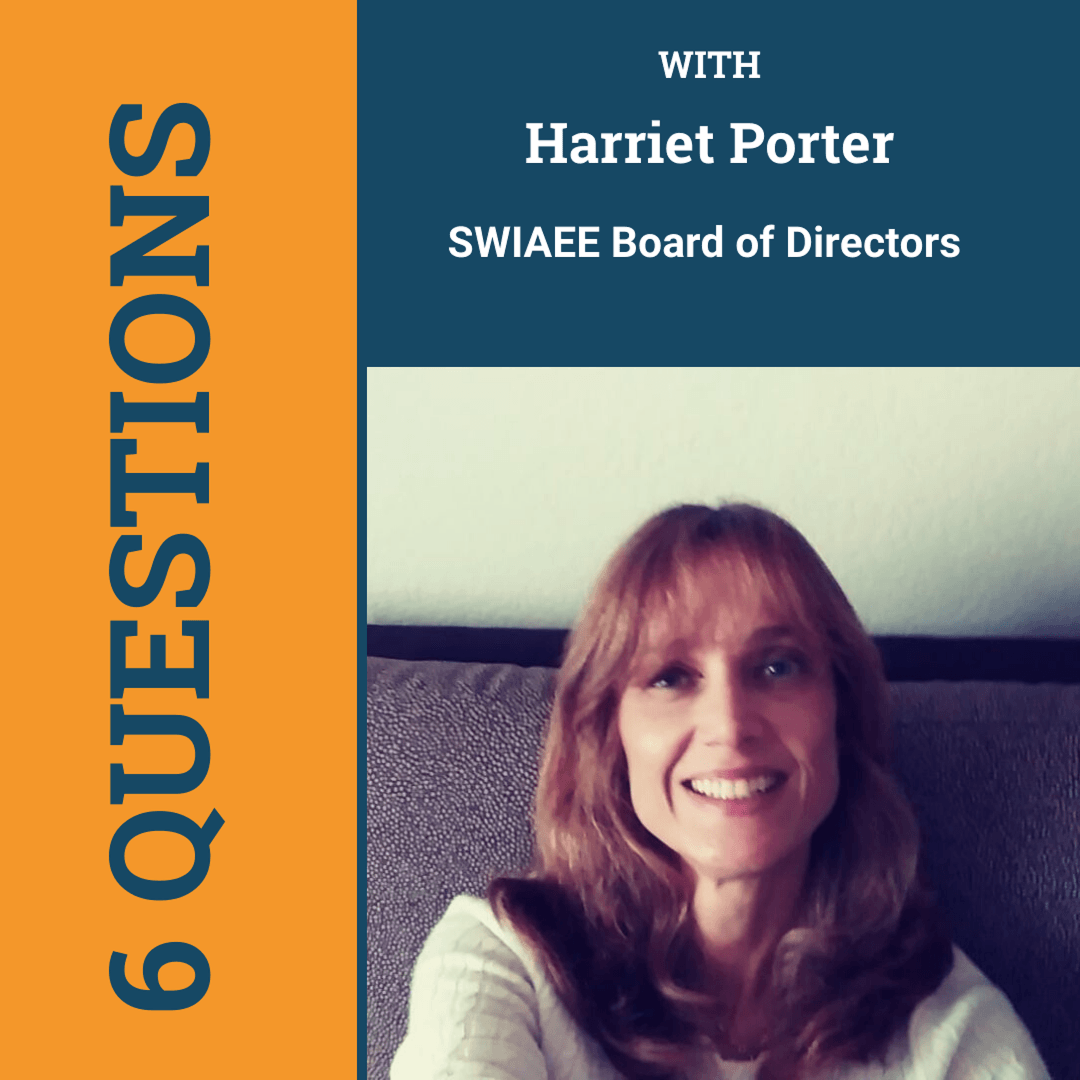 Incredible industry leaders were voted in to the SWIAEE Board of Directors in 2020, bringing fresh ideas and new voices. Chances are you have met these people but how much do you know about them? We brought back "6 Questions..." to highlight the newest SWIAEE chapter leaders, starting with Harriet Porter, CEM who gives us a glimpse inter her high flying job duties and speed daring dreams.
SWIAEE: What's your job – what kinds of responsibilities do you have in your day-to-day work life?
Harriet: Up until just recently: VP Convention Sales: responsible for a team of 8 booking large citywide conventions into the Anaheim Convention Center and surrounding hotels. My dream job would be a race car driver!
SWIAEE: Why do you volunteer?
Harriet: Volunteering within our industry helps build friendships within the industry, outside of only those people we work with directly in our day to day jobs. It's a way to gain a broader understanding of the entire tradeshow industry, encourage new people just starting out their careers, a way to share knowledge with others and build a strong professional support network.
SWIAEE: What's your best client night out (like "The Hangover" and you may change the city and names to protect the not-so-innocent)?
Harriet: Early in my career, I was working at a hotel, and we hosted a large top client event with a 30's theme - everyone got dressed in flapper dresses, (well, the guys wore zoot suits!) had wonderful cocktails, a 10 piece band, more cocktails, fabulous food, more cocktails - it was a fun night/early morning for sure. Can't say too much more!
SWIAEE: What was the last concert you went to?
Harriet: Blink 182
SWIAEE: Who are your mentors? What'd they do for you?
Harriet: I've been fortunate to work for multiple supportive GM's during my career: They saw potential, trusted me and gave me a chance. I've tried to do the same more recently with my junior team members: giving younger, less experienced staff a chance to take on something new.
SWIAEE: What's the craziest event job you've ever had – one that you were "voluntold for" – not your normal everyday crazy.
Harriet: Not that crazy, but definitely a good time: bartender at the Paris Air Show.