6 Questions...with Steve Walker
July 17, 2020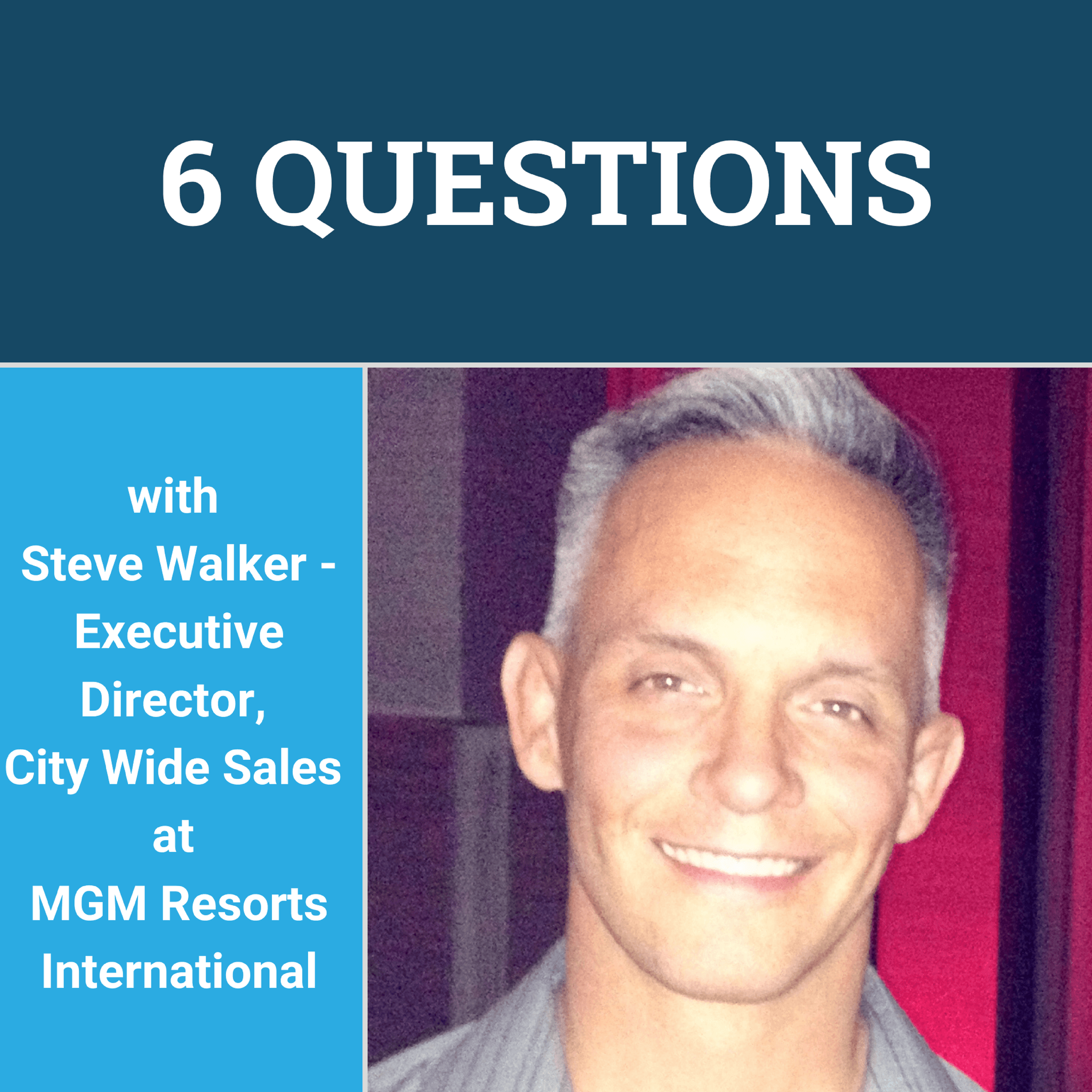 SWIAEE: What's your job – what kinds of responsibilities do you have in your day-to-day work life?
Steve: Executive Director, City Wide Sales for MGM Resorts International. I represent MGM Resorts to the trade shows and exhibitions that call Las Vegas their home. Our team helps with their housing needs at any of our 11 Las Vegas properties.
SWIAEE: Why do you volunteer?
Steve: I enjoy the camaraderie of the fellow members and expanding my network.
SWIAEE: What's your best client night out, like the Hangover? (You may change the city and names to protect the not-so-innocent).
Steve: Fun Night at an industry event. Our table was so loud and having so much fun that we cleared the dining room (sorry other guests). One guy tried to make his own fish special by attempting to grab a Koi fish out of the resort pond in the lobby. He was in the pond up to his knees. We cut him off😊
SWIAEE: What was the last concert you went to?
Steve: Aerosmith at the Park Theater. Was supposed to see David Lee Roth on March 18th before the shutdown.
SWIAEE: Who are your mentors? What'd they do for you?
Steve: Richie Heller – My first boss at the Sands Expo upon arriving in Las Vegas. He knew the trade show business from both sides.
SWIAEE: What's the craziest event job you've ever had – one that you were "voluntold for" – not your normal everyday crazy.
Steve: Early in my career, during a holiday weekend, at catered event in downtown Philly, where many of the servers called out sick, my boss asked if I had ever served tables before. I said "no". He said "good put on this apron". The worst part, it was french style service with the two serving spoons. I had no Idea what I was doing and my guest could tell, so instead of me going around and serving, they started passing their plates to me….haha. Still can't do French service. Also, I was a "Roadie for a day" at a Iron maiden/Megadeth concert at Mandalay Bay!