Red-eye on COVID-19
March 24, 2020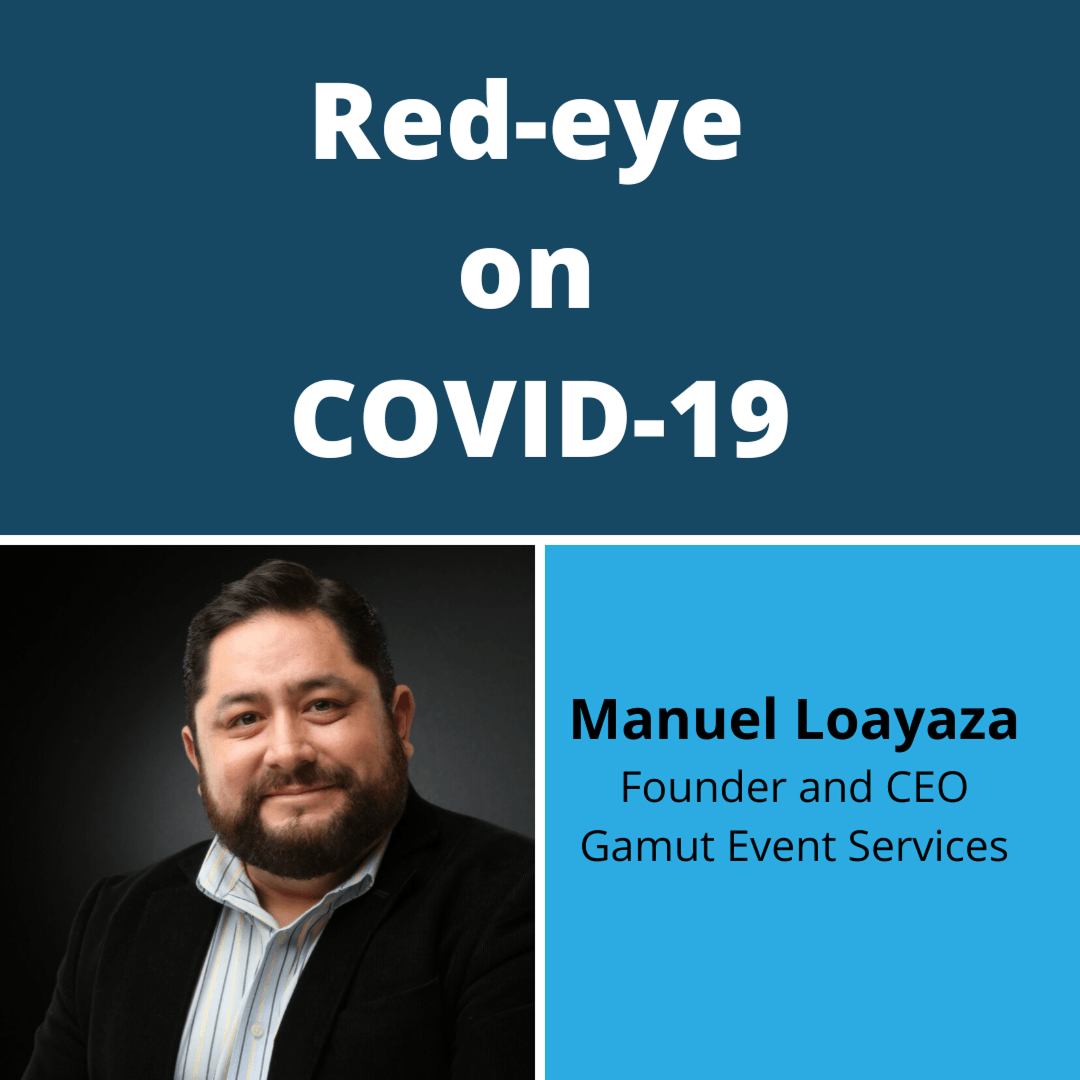 It's midnight Sunday night, March 22, 2020 - in any other reality I would have been flying home on a red-eye flight just a few hours since the show broke at 5:00 p.m. No doubt the event would have been a success, especially working for a team of talented show organizers who made me feel as though I was one of them. A client-vendor relationship I never took for granted nor did complacency ever rear its ugly head. But this is no ordinary March, is it? It's a COVID-19 March 2020 reality - and just like that, there was no show, there was no team.
Instead, it was a week leading up to that red-eye flight that never happened which included fielding calls from industry friends, personal friends, sometimes the same, asking me how I was doing and likewise. Listening to disappointing news one after the other only punctuates how connected we all are. Too many lives disrupted abruptly. Hoteliers suffer financial losses, but the loss of their greatest assets, people, is what hurts the most. Up until a couple of weeks ago, we were going to plow through this like we always do in times of crisis, but this is no ordinary crisis is it? It's a crisis on a microscopic level with gargantuan implications.
Now what?
Likely hearing from leaders around the globe, around your industry and your community. So much to digest. Giving you updates every minute of the day which only translates in either fear of being unprepared, fear of missing out (yes, talking you to "virus rebels"), or fear of what comes next. One thing is certain and that is that all things shall pass. History has demonstrated so many times that as a human species we always persevere and beat the odds. Look to your leaders for guidance, if not, become a leader yourself. Rise.
Now is the time for empathy, time to reach out to those who are seeking new opportunities or those whose opportunities remain unchanged. But if nothing more than to comfort each other all while remaining steadfast; they'll be no shrugging of shoulders with palms up!
Every intricate moment we are experiencing today is a learning opportunity. An opportunity to shape our industry, review business models, refine skill-sets and most importantly reacquaint yourself with you. Now is that time.
You don't have to look far to see this in action. What's happening in your community? Schools are shut down - kids turn to on-line learning - no matter if it's conducted by a school or third party. Restaurants are closed - many turned to a carry-out only model, even adult beverages to go. Places of worship closed to more than 10 - but live streaming of services increased 10 fold. Distilleries shifting production from spirits to hand sanitizers. Perseverance. It's in our DNA.
This week has no doubt brought me closer to my family and perhaps you experienced the same. Tik Tok isn't so foreign to me any more thanks to my teenage son. Fortnite was last summer's time-suck yet I can't help but wonder silently that it's helped my younger boys transition to on-line learning with ease. This week my middle son shaved his head for the St. Baldricks Foundation, a childhood cancer research foundation, the actual event had been canceled but my son insisted that a virus wasn't going to stop him from raising awareness. So proud of him. Yet, the hero in our family is my loving wife a nurse of 25 yrs, a brave and compassionate woman - who'd I follow into hell if need be. Of course, this worries me especially in a time like this, but this is her calling and her moment to rise. So please thank a teacher, grocery store worker, restaurant worker, your mail carrier and healthcare professionals in your area, and all those who are keeping the wheels turning while we all pace like a caged tiger in our homes.
So the COVID-19 show is open - now's the time to have the move-out meeting. What will we look like when the world is back on its axis? Are we ready? Will you have the right staff in place? Are the pillars of your organization still intact? So many questions are still unanswered perhaps week two will bring them.
Meanwhile, the red-eye I never took has landed, and I'll hop into an Uber which will never arrive and I won't get to ask that question "So, how long have you been Uber'ing?". But I'm grateful to be part of an extraordinary industry, filled with extraordinary people whom I can't wait to shake hands with again, high-five again, fist bump, and hug again - because those are the gestures you can't teleconference.
In parting, please do your part to #flattenthecurve #washyourhands but above all, be good and be well.
Published with permission from the author. Originally posted on LinkedIn.